In the last three days (well, more evenings), I created a new mini-game called QWERX.
It´s a very simple arcade-style game, you have to collect marbles while avoiding to hit the QWERX. Every level you have to collect one more marble, attached marbles increase your inertia. Until now I didn´t get past level 30 :).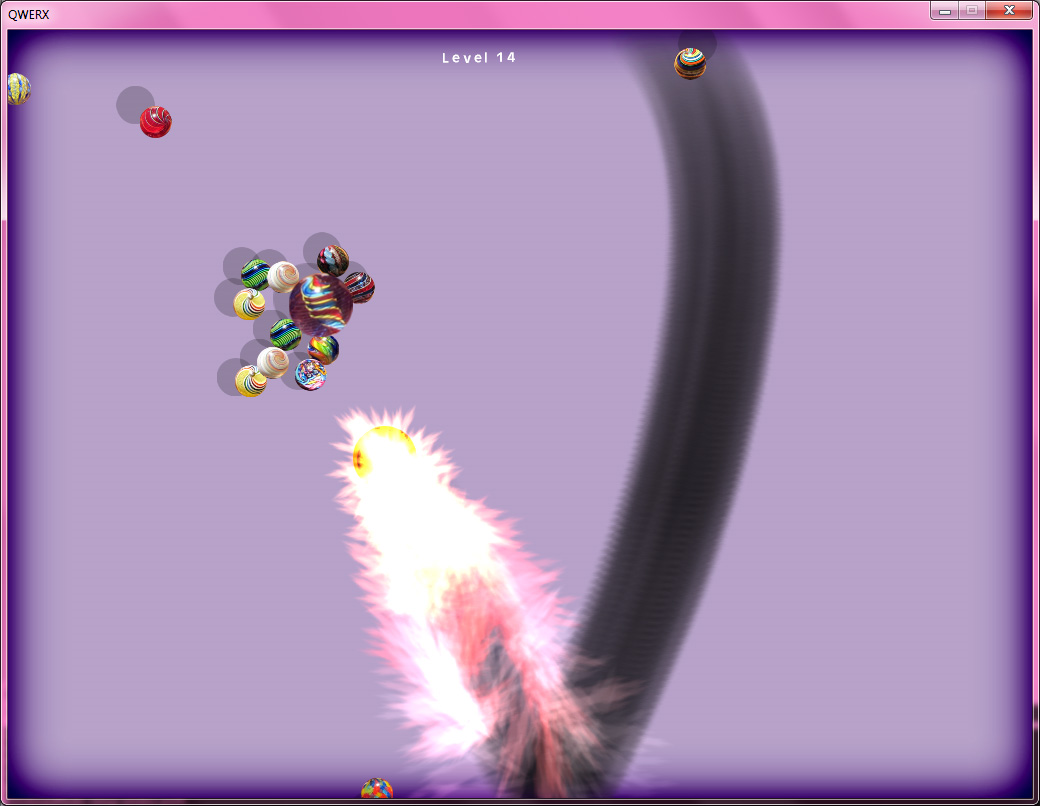 Controls are Cursor or AWSD and space to release all marbles.
As sprites I reused Ron Buols wonderful marbles, which I already use in Marbellous.
I called it QWERX because the enemy reminded me a bit of Qix.
It is still beta, if you find any bugs please report them to me.